GLASS RAILING SYSTEMS
We are a full-service commercial glass and glazing general contractor focused on projects containing specialized systems and products. Our in-house fabrication capabilities and relationships with leading manufacturers and suppliers enable us to be reactive to challenging projects and schedules seen today.
We have the largest selection of glass railing for sale in Orange County. We provide custom fabrication and installation service for custom glass railings. We also provide the safest and quickest installation and replacement service. Glass railings are highly in demand as they are made from highly resistant material and are extremely durable and free from corrosion.
There is perhaps nothing more elegant than a railing made of glass — in feel, in touch, in look, and in simple design functionality. The transparency of glass railing systems gives an unbeatable modern look and functionality — no longer will your railings impede your view from your balcony or deck.
At La Tour Builders, we take pride in creating both modular and custom glass railings, meeting the established structural requirements. Whether you are looking for decorating your residential or commercial space, we are specialists in designing and installing structural glass railings, aluminum railings, and stainless steel railings.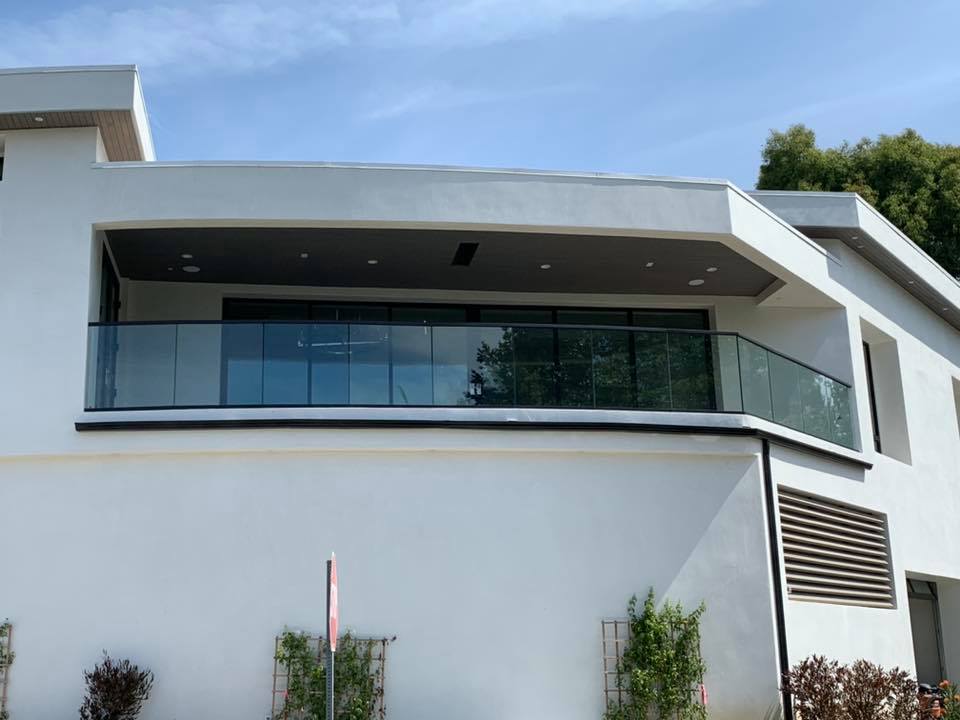 Glass railings look lovely and add luster to your décor. Glass railings might be simply the top balustrade, or total sheets of glass used rather of any other metal assistances, or figurines in various forms on the staircase with the top railing made from glass. The creativity of the designer is the only restraint. The glass railings can take lots of kinds and in each form, it contributes to the appeal of the space, it covers.
Care of Glass Railings
The glass needs little care; just wiping the dust is sufficient for the most part. The toughened glass is used in a lot of glasswork utilized in public place. The life of glass is infinity and it is not impacted by the majority of acids and alkalis. The only acid that can impact glass is hydrofluoric acid. Because this acid is not in typical usage, the only care you might need to take is preventing the company of lively kids bent on breaking glass items.
Latour Builders specializes in the following services:
Glass Railing | Glass Glazing | Glass Canopy | La Cantina Doors | Aluminium Curtain Walls | Storefront Installation | Custom Glass Mirrorrs
Our Latest Projects
Click below to view some of our past projects.